Written by
Brad Hanks
•
Posted 2 years ago
•
Random reads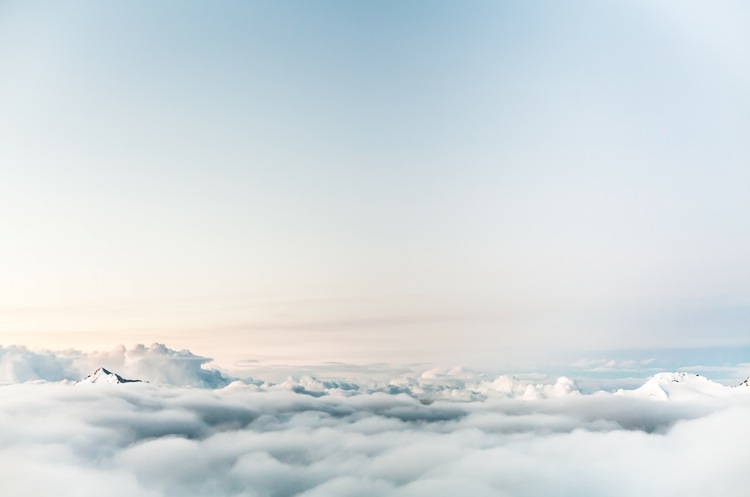 While the term "cloud accounting" is still relatively new, the idea of storing to the "cloud" isn't. What started as a consumer trend that moved music, video, and images to a highly-available server that could be accessed from multiple devices has quickly become popular among businesses as well.
Cloud accounting is exactly what it sounds like. Instead of having all your accounting information on paper in your office or stored digitally on your computer hard drive, cloud accounting means storing your accounting information "in the cloud," or in other words, on a server that will still be around if your office gets flooded or your computer dies. There are some clear benefits to moving your accounting records to the cloud besides protecting your files from damage and/or loss.
Let's go through the benefits of cloud accounting by the numbers.
Become a team player
When you store your accounting files on a local computer, it's difficult to collaborate with other members of your team. When you invoice a company for services, there are usually multiple people involved. Instead of having the office manager running around trying to figure out who did what on a project, a centralized system ensures that everyone who works on a project can track the work that they do within the project record, and the client will be invoiced accordingly. Cloud accounting means that your team is going to be able to bill clients more accurately, more timely, and more efficiently.
Cloud accounting = mobile friendly
When you make the switch to cloud accounting, your accounting system works right alongside you. There is a lot of power in being able to send an invoice to clients from your cell phone right while you are meeting with them. You don't need to worry about whether your software is compatible with their software. All you need is an up-to-date browser and you're all set.
Better payment options
In many cases, when you think of accounting you think of reconciling financial data that hasn't been looked at in months. If you are using downloaded software, you may complete your bookkeeping months after transactions take place. That means whatever data you're looking at will be outdated. If you're looking to base business decisions such as hiring and pricing on your data, doing so on numbers that are three months old could cause problems.
When used effectively, cloud accounting features such as online bank feeds or data extraction from receipts can enable real-time reporting. The up-to-date nature of cloud software can better help you make good business decisions.
Integration
You may already be using software for CRM for small business, tracking customer contacts, project management, issuing proposals, managing leads, getting out payroll, or running an e-commerce store. However, if these various software programs don't communicate with the accounting software, you may be experiencing transparency or relevance issues, or, at the very least, doing a lot more work.
Before going on an integration binge, it's important to know just how the accounting software integrates with the other tools you're using. What data is brought over and how does that benefit you?
For example, if you've got a service-based business client who's using an invoicing app to manage their sales process, having your revenues automatically brought over to a backend accounting system on a daily basis can be hugely valuable. On the other hand, having all the individual customer details imported may be an extra headache and waste of time if you've got an overwhelmingly large number of transactions.
100% Free
There are a lot of cloud accounting options out there, but there is only one option that provides all the benefits above and is also 100% free. ZipBooks, online accounting software, is a secure, cloud-based bookkeeping and cash flow management tool that lets you spend more time running your business and less time worrying about getting paid. Because we provide no-obligation payment options that help you get paid faster, we can provide a best-in-class cloud accounting software program at no cost.
We think business gets nickeled and dimed enough as it is. Let us know if you agree!