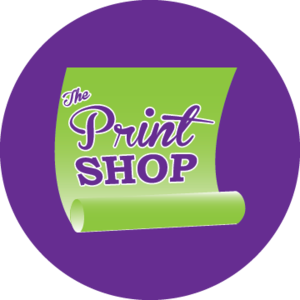 The Print Shop
Davison, Michigan
13 reviews
---
Wedding Invitation Printing
Graphic Design
Logo Design
Print Design
Ad Design
The Print Shop was first established in early 2013. Rebecca worked there as a designer and project manager. During that time, her love for design and working within the community grew even more. When the opportunity arose to purchase the business as her own in the winter of 2015, she did not hesitate. Since then, The Print Shop has continued to grow into a thriving business and a welcoming atmosphere to many in the community.
We pride ourselves on providing individualized designs that are both visually dynamic and innovative with a personal touch. We offer a variety of services from custom invitations, vinyl graphics, blueprint copies, to large format banners, signs, and much more.

Our team of designers bring their passion and enthusiasm to every project. From original designs to complete renovations, we have you covered!
Reviews of The Print Shop
5.0 average from 13 reviews
Indigo Lavender Farms
9 months ago
Love love their work! So professional - exactly what I envision every time!
Chelsea Pelletier
1 year ago
The Print Shop has always done a fantastic job on all of my projects!! Thank you! :)
Roots
1 year ago
The Print Shop is amazing! They have quick turn around and incredible quality to their work.
Tricia Dennis
1 year ago
Tricia Dennis
1 year ago
Love The Print Shop! Rebecca, Rob and Sarah are awesome!
Sarah Keller
2 months ago
Christine Cook
1 year ago
Chaunie Brusie
1 year ago
Kaitlyn Kayfes
1 year ago
Tricia Dennis
1 year ago
The Print Shop
1 year ago
The Print Shop
1 year ago
The Print Shop
2 years ago