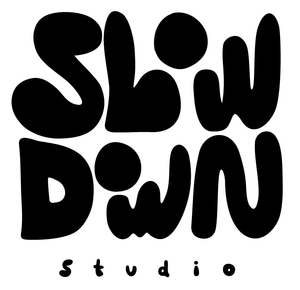 Slowdown Studio
Los Angeles, California
39 reviews
---
Home decor on ZipBooks since 2018.
Service area
Within 30 miles of Los Angeles, CA
---
Reviews of Slowdown Studio
5.0 average from 39 reviews
Tania Lambert
4 months ago
Scout
8 months ago
Creators of something truly beautiful. - Tim/Abcus
Matters of Space
1 year ago
We love Slowdown, and so do our customers!
Object Obscura
1 year ago
Catherine has been amazing
Matters of Space
1 year ago
Maker's Mrkt
1 year ago
Pinky's
9 days ago
Gather Australia
5 months ago
Wendela van Dijk
5 months ago
P.E Nation
7 months ago
Form Lifestyle Store
7 months ago
tempo
8 months ago
Studio Collektif
10 months ago
Daniel Sorg
10 months ago
The Yo Store
10 months ago
Marcus Hinzack
11 months ago
Niki Aken
11 months ago
Carine Giraud
11 months ago
Candid Home
11 months ago
Easy Tiger
11 months ago
Room Ferment
1 year ago
Sounds Brooklyn LLC
1 year ago
Noes as
1 year ago
Titus SARL
1 year ago
Erin Barajas
1 year ago
Commonplace
1 year ago
Legion
1 year ago
Kkomack Boutique
1 year ago
Vela
1 year ago
Maker's Mrkt
1 year ago
Legion
1 year ago
Titus SARL
1 year ago
We Are Out Of Office
1 year ago
Michele Varian
1 year ago
General Admission
1 year ago
An Artful Life
1 year ago
SAL LAS
1 year ago
absolute te-ma & co
1 year ago
Legion
1 year ago