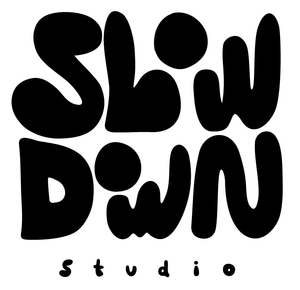 Slowdown Studio
Los Angeles, California
41 reviews
---
Home decor on ZipBooks since 2018.
Service area
Within 30 miles of Los Angeles, CA
---
Reviews of Slowdown Studio
5.0 average from 41 reviews
Tania Lambert
6 months ago
Scout
10 months ago
Creators of something truly beautiful. - Tim/Abcus
Matters of Space
1 year ago
We love Slowdown, and so do our customers!
Object Obscura
1 year ago
Catherine has been amazing
Matters of Space
1 year ago
Maker's Mrkt
1 year ago
Bound
23 days ago
Plant Shop
1 month ago
Pinky's
1 month ago
Gather Australia
7 months ago
Wendela van Dijk
7 months ago
P.E Nation
8 months ago
Form Lifestyle Store
9 months ago
tempo
10 months ago
Studio Collektif
1 year ago
Daniel Sorg
1 year ago
The Yo Store
1 year ago
Marcus Hinzack
1 year ago
Niki Aken
1 year ago
Carine Giraud
1 year ago
Candid Home
1 year ago
Easy Tiger
1 year ago
Room Ferment
1 year ago
Sounds Brooklyn LLC
1 year ago
Noes as
1 year ago
Titus SARL
1 year ago
Erin Barajas
1 year ago
Commonplace
1 year ago
Legion
1 year ago
Kkomack Boutique
1 year ago
Vela
1 year ago
Maker's Mrkt
1 year ago
Legion
1 year ago
Titus SARL
1 year ago
We Are Out Of Office
1 year ago
Michele Varian
1 year ago
General Admission
1 year ago
An Artful Life
1 year ago
SAL LAS
1 year ago
absolute te-ma & co
1 year ago
Legion
1 year ago