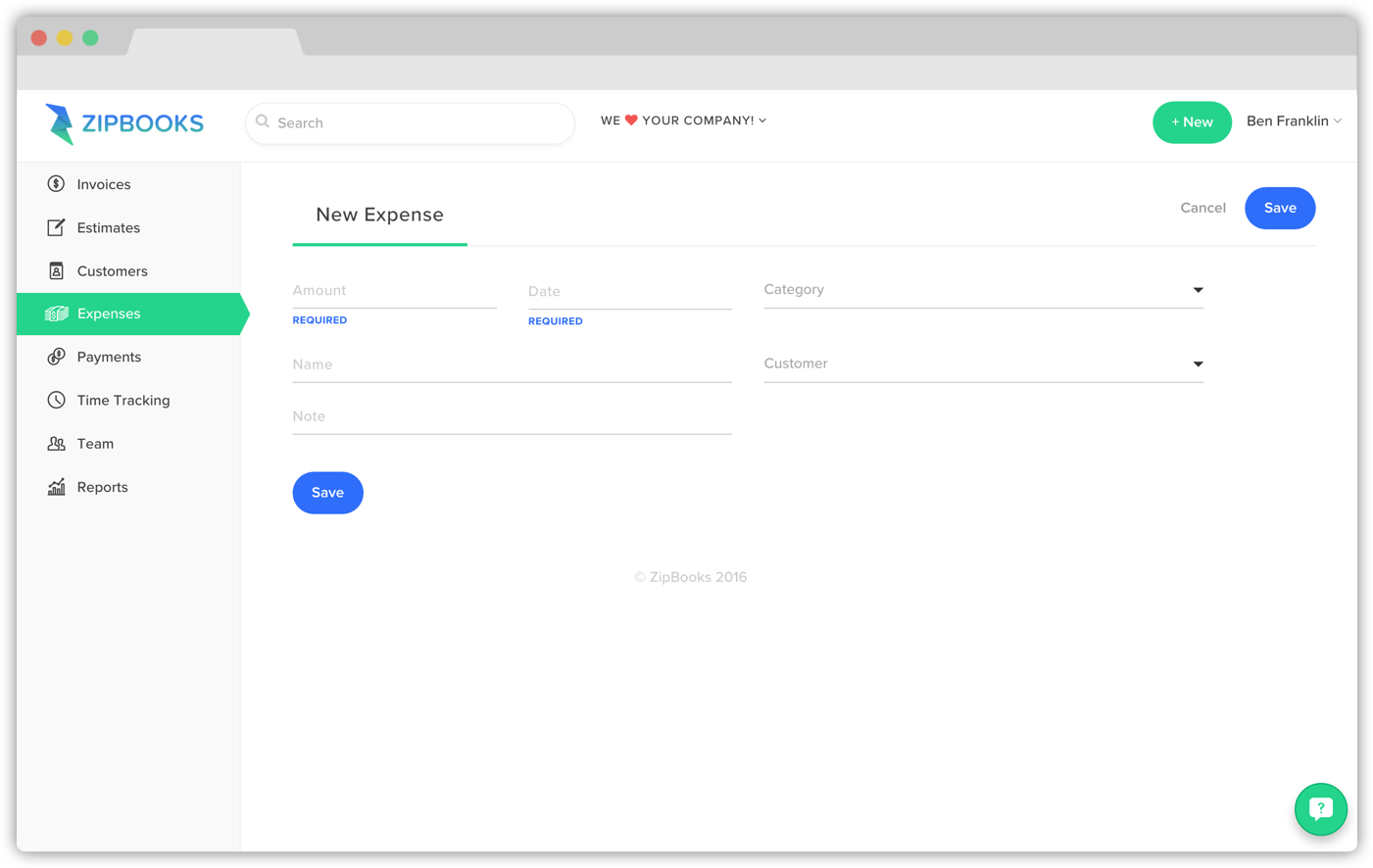 Features
Expense reporting
With ZipBooks, tax season is less of a hassle. Categorize your expenses and make tax reporting easy by pulling all your tax deductible expenses together in a single report.
Import expenses
Link your business's bank account to your ZipBooks account to keep track of all your income and revenue. Stay up to date with your bank expenses without having to sign into your bank account.
Turn an expense into an invoice
Sync your bank account to add expenses automatically. Add an expense manually by adding the details of the expense. These details can be gathered into an invoice when you're ready to bill a client.
Complete control over expenses
Keep track of the vendor paid and assign an expense to a specific client. That way your expenses will be organized and easy to assess. Customize and create new expense categories after syncing your account.
@ZipBooks I'm loving your software! I feel so much more organized now!!
It's just what I needed to organize and automate my business so it could grow.
Using @ZipBooks 4 my 2016 accounting software! Super easy set-up, user friendly, & excellent customer service.
Finding ZipBooks felt like a breath of fresh air. All around, it's been such a great experience for me. I couldn't recommend Zipbooks more.
Agreed! Awesome customer service too @ZipBooks
So easy to use, great straight-forward features. User interface is clean and friendly.