Written by
Brad Hanks
•
Posted 8 months ago
•
News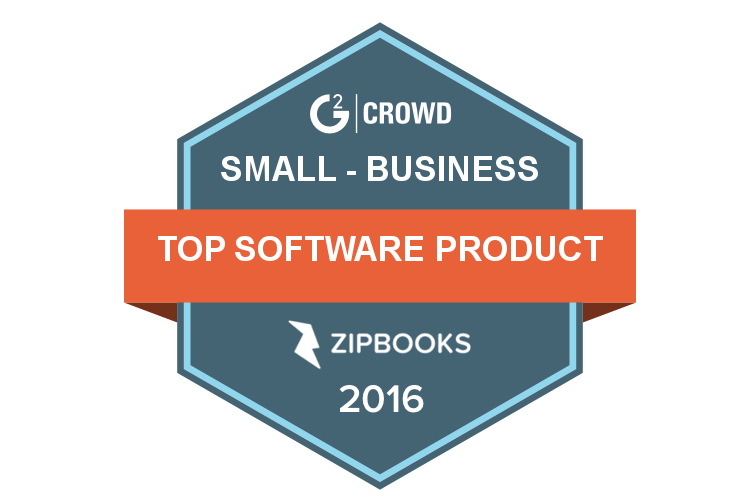 Lehi, UT -- G2 Crowd recently announced that ZipBooks tops their 2016 Top 50 Small-Business Software Products list. G2 Crowd puts out the annual list to showcase software that small-business users have rated highly, based on customer satisfaction score.
Marty Duffy is Director of Research at G2 Crowd and heads the effort to compile the results. "Small-business users of ZipBooks expressed such high levels of satisfaction they were awarded the first place spot on the 'Top 50 Small-Business Software Products' list," explained Duffy. ZipBooks continues to make waves just months after being featured as a "New and Noteable" app in the Google Apps Marketplace.
"ZipBooks strives to blow away the expectations that our users have about the kind of experience you are going to get from free accounting software," CEO and founder, Tim Chaves said. "We aspire to provide a premium product, excellent customer support, and useful integrations within a business model that doesn't rely on a monthly subscription."
About ZipBooks
ZipBooks is the first accounting program that lets business owners send and finance an invoice in a single click. ZipBooks provides bookkeeping, invoicing, time tracking, and credit card processing to small business owners without a paid monthly subscription. ZipBooks is on a mission to get business owners needed access to short-term capital and lower the overall cost of running a business. ZipBooks has offices in Lehi, Utah.