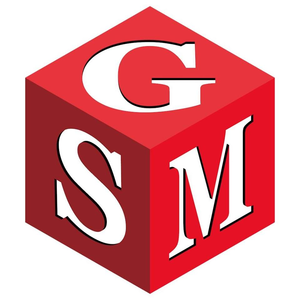 Great Southern Music
Cartersville, Georgia
29 reviews
---
Providing Music Theory Lessons in Cartersville, GA. Joined as a ZipBooks Pro in 2016.
Service area
Within 30 miles of Cartersville, GA
---
Reviews of Great Southern Music
4.8 average from 29 reviews
Chrissy Carter
6 months ago
Chrissy absolutely LOVES Mr.Kim and a he is first class fantastic top notch percussionist and percussion teacher!
Sydney Irons
14 days ago
Noelle Carroll
1 month ago
C.J Quarles
1 month ago
Nick Bridges
2 months ago
Prachi Rayya
3 months ago
Xavier French
4 months ago
Alex Haney
5 months ago
Emory Holt
5 months ago
Presley Ellis
6 months ago
Sara Beth Martin
7 months ago
Tatum Taylor
8 months ago
Jenna Cox
9 months ago
Alex Mendozo
9 months ago
Stockton Crowe
10 months ago
Lucas Pealor
10 months ago
Sydney Irons
10 months ago
Alex Mendozo
10 months ago
Tate Roger
10 months ago
Trinity McClendon
10 months ago
KODY KRADY
11 months ago
Julian Cline
11 months ago
Hannah Godfrey
11 months ago
Sam Peters
11 months ago
Kinley Harrell
11 months ago
Jake Hall
11 months ago
Daniel Smith
1 year ago
Jake Hall
1 year ago
Kyle Ledford
1 year ago