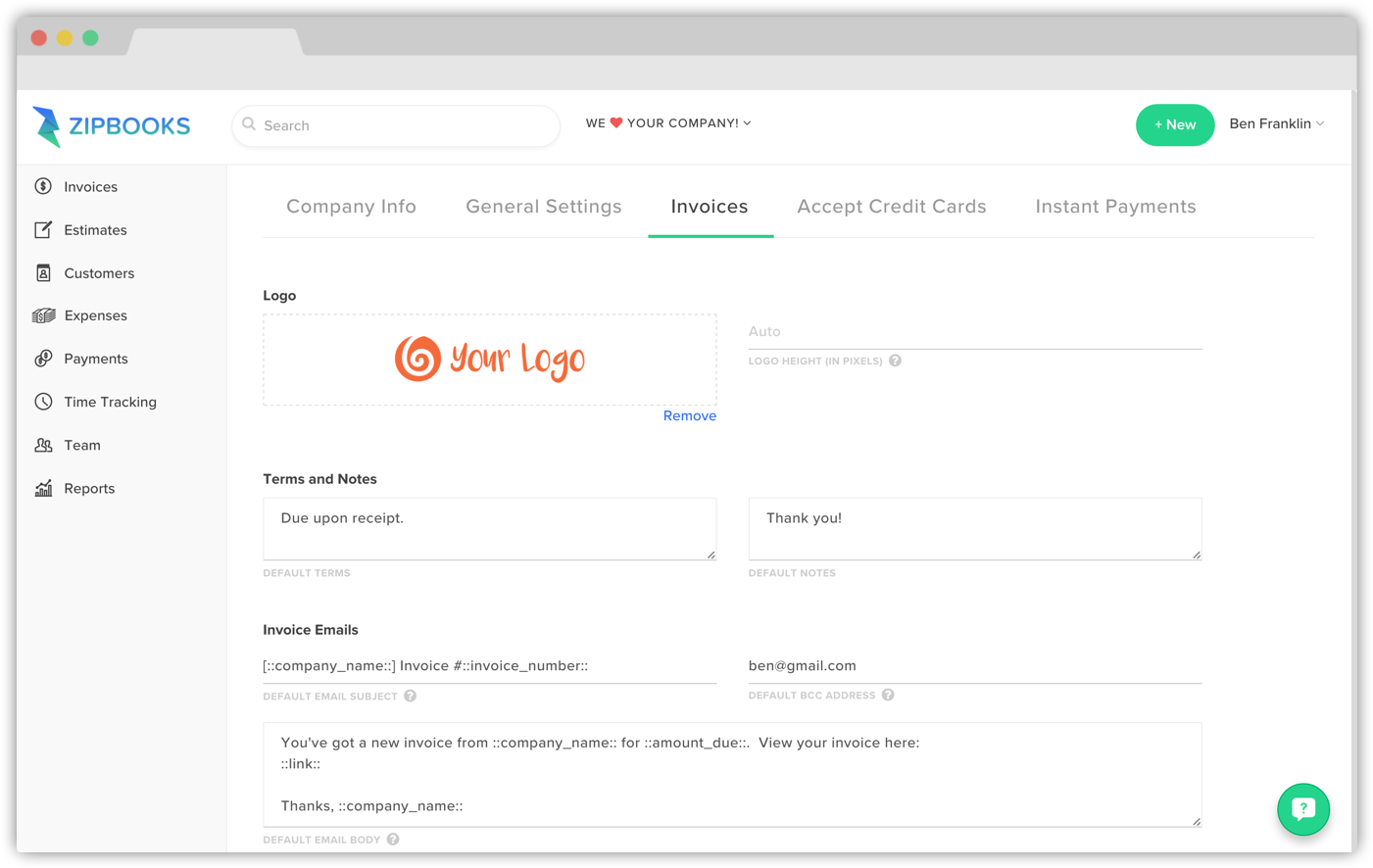 Features
Upload a logo and add a title Make your invoices your own. Upload a logo to your invoice so people recognize you for who you are. Add an optional title to your invoices to help your clients know the service you provided them. Set default terms and add notes Make sure you get paid on time. Add default terms and conditions to remind your clients when you expect them to pay you. As needed, you can add a client note to your invoice.
Personalize your email message Send out a personalized email to individual clients or create one standard email that can work for all your clients. Before sending out the invoice, you can edit the email as needed. Customize your estimates Write out customized estimates to your clients. The estimate template is virtually the same as the invoice template, so you will have the same easy customization options as the invoice options.
@ZipBooks I'm loving your software! I feel so much more organized now!!
It's just what I needed to organize and automate my business so it could grow.
Using @ZipBooks 4 my 2016 accounting software! Super easy set-up, user friendly, & excellent customer service.
Finding ZipBooks felt like a breath of fresh air. All around, it's been such a great experience for me. I couldn't recommend Zipbooks more.
Agreed! Awesome customer service too @ZipBooks
So easy to use, great straight-forward features. User interface is clean and friendly.