Written by
Brad Hanks
•
Posted 2 months ago
•
Small business tips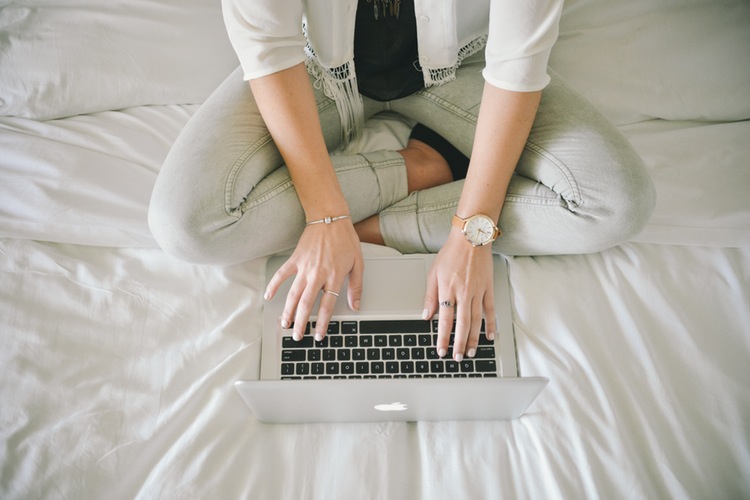 So you're thinking about going freelance? It's a tough decision and definitely one that can be life-changing for the better if done correctly. Or for the worst if not. Before you quit your horrible day job with your horrible boss to work from the comfort of your bed and work for yourself, here are a couple of the major problems you will face when you go out on your own.
1. Finding clients
Myth: If I'm really good, clients will find me.
Reality: The hardest part of becoming a freelancer isn't the work; it's finding the work. At the beginning, you will work twice as long gathering clients and assignments as you will actually working on the projects themselves.
You should start off by networking with pretty much everyone you have ever known, joining industry groups and attending functions, and building an online presence that will get you noticed and admired as an expert in your field.
You'll need to continue that mindset unless you are so much in demand that you are turning clients away. The nature of freelancing is risk and uncertainty - clients come and go, and you can never afford to neglect your advertising.
2. Charging for your work
Myth: I can charge what I am worth.
Reality: Unfortunately, you may not be able to charge your ideal hourly rate right from the start. While building your reputation, you may have to take on projects that pay less. You may even take some assignments that pay nothing at all if they give you more impressive experience or connect your with more clients.
Once you are established as a freelancer and have a great reputation, you will be able to spend less more time generating projects to work on and spend more time actually doing what it is that you do. But you will always have to spend some non-billable time maintaining your network and drumming up additional business, as well as tending to the administrative parts of your business like sending out invoices, paying bills, etc.
3. Making a full-time living
Myth: I can easily make a living working as a full-time freelancer.
Reality: While this will possibly true somewhere down the line once you have become established and have a steady stream of clients, but at the beginning you will probably be working 3 or 4 unpaid hours for every paid hour of work. That will equate to a much lower standard of living than you experienced in your full-time job and will ensure that it takes longer than you expected to receive a full-time salary.
Actually, the best thing you can do while building your client base is not quit your day job so you still have a solid income. But if that won't work for you, before you start freelancing full-time, make sure you have enough saved to cover 6 to 8 months' worth of expenses or more, especially if you are the sole breadwinner in your family.
4. Working flexible hours
Myth: I can set my own hours and have tons of time to spend with my family and pursuing other interests.
Reality: As we've discussed before, establishing a freelance business will take more hours initially than you would imagine. So if you want to work 40 billable hours a week, you may be spending 20–40 hours outside your office attending events and meeting potential clients. You may be monitoring online freelance forums for hours a day, searching for those clients, sending applications, and waiting to hear back.
It can sometimes take years to fine-tune and establish a stable client base. So, although you can set your work hours, you will be working a lot more. Sadly, simply because you are the boss does not mean you will have a lot of available time for play.
5. Getting paid for your work
Myth: Clients will pay their bills on time.
Reality: Clients may pay whenever they feel like it. A great client will pay as soon as your invoice hits their email box, but many will not. You will have to keep track of all your own expenses as well as keeping track of client invoices and follow-up invoices.
You can sometimes avoid this struggle by providing a contract when you begin work for a client that states when payments are expected. For really big jobs, you may require partial payment upfront and milestone payments as the project progresses.
A great way to deal with this kind of financial paperwork is to use an all-in-one accounting and invoicing app, such as ZipBooks. ZipBooks is actually completely free to use and can help get your invoices noticed and paid quickly. You can also easily send reminders for those clients who accidentally forget to pay.
Freelance editing takes hard work to get started, but that doesn't in any way diminish the absolute freedom that comes with a successful freelance lifestyle. If this is what you really want to do, then prepare yourself well and go for it.